Mixing Contest by PureMix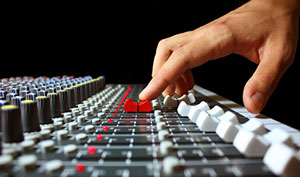 Mixing contest alert! PureMix is a site with audio recording, mixing and processing tutorial videos that make it sort of feel like you are working as a learning assistant to a professional studio engineer. Pretty cool stuff. You can check them out here: http://www.puremix.net/about-us.html.
This month and next (April and May 2013), in association with Sweetwater Pro Audio and Dangerous Music (makers of high-end audio gear), are doing something very cool and fun. They are holding a massive mixing contest! How would something like that work? Well, they provide some audio files and you mix them together and render your version. In this case, they are providing tracks from singer, Liza Colby Sound's song "Oh Baby." Then you have until June 1st to create your own mix of the song using the files you downloaded. Sounds like a blast!
The rule is that you cannot change the arrangement. In other words, you cannot add other instruments or sounds. Your job will be to put use just panning, volume and effects to blend/mix everything together, then mix it down (see our article What Does It Mean to Mix Down Audio?) to one audio file and upload it to your SoundCloud account (it's free) and then submit your masterpiece by June 1st, 2013.
Sweetwater, online retailers of recording and musical gear and one of the sponsors of this contest, will be announcing the winners of the contest during their annual GearFest event on June 21st and 22nd.
There will be 16 top candidates announced on June 21st, who will all be awarded prizes ranging from $3,990 (pair of Focal Twin6 Be speakers) for first prize, all the way down to a $269 value for a one-year subscription to PureMix. In between are various microphones and other audio goodness. You'll get a list as soon as you sign up.
I already entered, downloaded my files and loaded them up in my DAW ("digital audio workstation" - another way of saying "multi-track recording software") of choice - Reaper. Of course you can use whatever DAW you wish, or you could do it the old fashioned way and use analog tape if you have the gear for it.
What are you waiting for? Go sign up here: http://www.puremix.net/gearfestmixingcontest