Amazon.com is running its Black Friday Week deals all week starting today – November 19th. I just checked to see if they had any good deals on audio recording gear and was pleasantly surprised to see that they do indeed!
Click here to be taken to their Black Friday Week Studio Recording Equipment page and see all their recording deals.
I looked through them and found a few especially good deals.
The Blue Yeti Pro USB and XLR Mic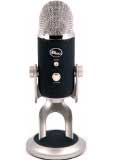 This is the "Pro" version of the famous Blue Yeti USB mic. What makes it special is that it can do double-duty as both a USB mic AND/OR a standard XLR mic! Normal price is $219. This week it's $199.99 new, with several used models from $152. Click Here
Ableton Live 8 Recording Software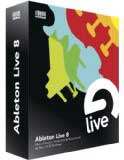 This powerful and popular program can be used as recording software AND on stage because of its real-time audio and MIDI capabilities. This version (8) is normally $439. This week get it for $375. Click Here.