Mixing Tips For Recorded Drums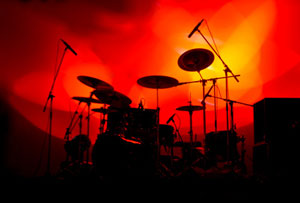 Here are some tips for getting nice punchy drums in your recordings. In the title, I specifically say recorded drums because these tips by Bjorgvin Benediktsson talk about treating the overhead mics. That mean the recorded sound of all the drums coming through a pair of microphones set up high and a good distance away from the drum kit to capture the whole of the kit rather than any individual drum.
If you didn't record the drums, but rather use MIDI drums or some other form of virtual drumming in your mix, you likely won't have any overheads to treat.
Of course some computer drum programs out there are more sophisticated than others. The one that comes to mind for me is my new favorite drum program called Drum Experience (by Centipeak), which not only gives you samples of each drum at multiple velocities (each velocity is actually a different recording sample), but also gives you unparalleled samples of microphone feeds as well. For example, not only do you get overhead mics for a kit, but you also get the option of turning on or off the different mic feeds for every drum! Simply amazing.
But I digress. This is supposed to be about what to do in your multi-track software (or console if you're old-school) to get a tight and punchy drum sound. The tips involve a sequence, such as treating the overheads first, and types of effects to apply (mostly EQ, compression) to overheads and individual drums.
Read Bjorgvin's post here.