What Do You Most Want To Know About Home Recording?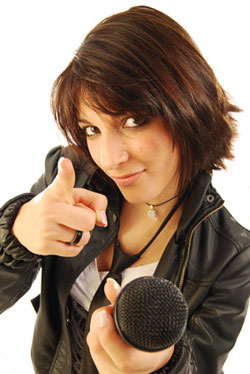 Our mission at Home Brew Audio is to provide you with resources (tutorials, articles, gear reviews, tips and techniques, etc.) to help you achieve your goals and dreams. For some, that will be recording their music so they they can release their own songs or CDs, record demos and auditions, etc. For others, it might be to start a voice-over career - getting paid to be the voice behind radio or TV ads, e-Learning videos, audio books, documentaries, video games, etc. And for some it might mean putting out more professional sounding podcasts, YouTube videos, webinars, sales videos, etc.
Either way, there are so many topics out there for us to write about and create tutorials around that I thought it was time to ask you directly what you would like to learn. If you ask us for it, we will build it! We currently have 2 full tutorial courses out.
The 1st one, The Newbies Guide To Audio Recording Awesomeness 1, teaches basic computer audio recording techniques for those with a very small budget for gear or software using Audacity software (free).
Our 2nd course, The Newbies Guide To Audio Recording Awesomeness 2: Pro Recording With Reaper, takes you to the next level of audio recording capability and quality, but still at a pretty small budget for software and gear, using Reaper software ($60) and a large diaphragm condenser USB mic you can buy at Best Buy (or pretty much any music store, and certainly on-line for about $70).
Then there is our eBook and video combo mini-course How To Build A Home Recording Studio, which shows you what equipment and software you will need to set up a professional home recording studio, from types of microphones and interfaces to headphones, mic stands and software. There are also 4 tips for getting the best possible quality out of any set-up you choose to use.
Now I want you to tell us what you would like us to provide next. Maybe you'd like a course on podcasting or releasing your own CD. Or perhaps you want to see something about more advanced music recording topics like stereo miking techniques, EQ, compression and limiting, submixes, or mastering. We can do any and all of those and more. But I'd much rather prioritize based on what you want the most.
So please just leave us a comment below telling us what you'd like to know more about. Try to answer the question: "I'd really like to see a course on how to _______" or "I'd like a lot more in-depth information on____________" for something we may have introduced but not really delved into. That way I will be much more certain that what we are teaching is what you want to learn.
Again, just let us know by commenting below, and we'll gather all that information and get to work giving you what you want.
Cheers!