How To Create and Publish Your Own Podcast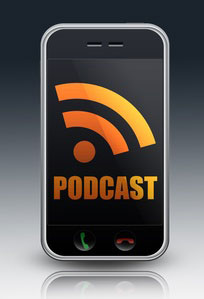 You decided to start a podcast. You picked a great subject that you're excited and knowledgeable about. You recorded your first episode, putting all that you've learned about home recording to good use. There's a lot more to be done before you can call it a success, but it's a relatively easy process. What follows assumes you have already recorded the audio for your show, which is ironically the easiest part of a podcast.
Podcast subscriptions can be managed by many publishers, with iTunes probably being the biggest. Of course you can publish it yourself too, using a service like Google's Feed Burner, or simply (shya!!) writing the  RSS code yourself.
The "long-hand" way (meaning "nobody actually does it like this anymore so don't freak out reading this next part;)") to publish is to create an XML file, which will be the source of your podcast information, like name, episode number and title, etc. This then becomes your RSS feed. Use your favorite text editor (Word, WordPad, Notepad, etc.) to create a document that will be saved in the .XML format. There is quite a bit of information available online about XML and RSS guidelines and standards if you want to do all of this manually.
Isn't there an easier way?
But the "better mousetrap" is to use a program or service to take care of all that icky stuff for you. One excellent program - the one that I used to use for the Home Brew Audio Podcast - was called FeedForAll. The program made it simple to input episode and podcast information, turning it into an optimized .XML RSS feed. Your podcast URL is the web address where your podcast episode has been uploaded.
But sadly FeedForAll is not really supported or updated anymore. So I have moved over to a service called Podbean. Site like this take care of most of the technical stuff.
After your RSS feed is set up, technically it's already published. Anyone can subscribe to it through a feed reader like, say, Google Reader, or any of a number of programs, sometimes called "podcatchers" or "feed aggregators" like FeedDemon, RSSOwl, etc.  But in order to subscribe, people have to be able to find your podcast! 
For the widest exposure, you will want to submit your podcast to a larger publishing service, such as iTunes, for review. If your submission is rejected, look over the feedback to see what needs to be fixed. Check that your RSS feed is complete. For example, every <item> tag needs a matching </item> tag, just like in HTML or other coding language. Once your podcast is accepted by the publishing service, future episodes will be published by updating your XML file, which simply pushes the new information out via the RSS feed.
Another great place to distribute your podcast is Spotify. Sites like Podbean help you do distribution to the popular sites.
Not so bad, right? Every good product deserves a good audience, so spread the word about your new production. Share through social media and web forums pertaining to your subject. Be careful to follow local community guidelines. Sometimes a self-promoting post that doesn't follow the rules of the forum can do more harm than good.
Many people produce podcasts as a labor of love or to drive traffic to their main website to help boost sales. But iTunes has a revenue-sharing system similar to that of YouTube, in that when users subscribe to your podcast, you'll get a tiny fraction of the ad revenue. It may not be your ticket to a Lamborghini, but a few extra dollars here and there won't hurt.