Headphones Troy Dumais Wore At 2012 Olympics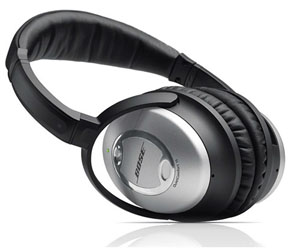 It seems that identifying and posting what kind of headphones the Olympic athletes are wearing was a quite popular thing to do, so why not continue? Troy Dumais, the American diver, was seen several times wearing his Bose QuietComfort 15 Acoustic Noise Cancelling Headphones.
Athletes frequently wear headphones like these because it helps them focus as they isolate themselves with noise reduction and great audio quality for music. Michael Phelps, for example, wears the SOL REPUBLIC Tracks. American Olympic swimmer, Anthony Ervin and diver, Kristian Ipsen, and Chinese swimmer Sun Yang wore Monster Power Beats by Dr. Dre High Definition Isolation headphones
These headphones are silver and elegant, providing around-the-ear comfort, advanced noise reduction (according to the Bose website), and of course, the outstanding sound quality we've come to expect from Bose over the years.
The QuietComfort 15s also offer a feature that is becoming quite common in noise-cancellers, the inline microphone and remote control for iPhone and iPods. Of course that allows you to connect to and take and make phone calls.
[note: Since the writing of this post, the Bose QuietComfort 15 has been replaced with the newer QuietComfort 35.]
To check out more details and/or purchase a pair, check them out at Amazon or B&H (Amazon B&H).