Getting Started With Home Recording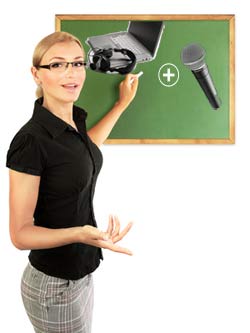 Home recording equipment can be as cheap or as expensive as you want. Knowing which budget purchases aren't worth your time and which expensive items are past the point of diminishing returns of cost versus quality takes experience.
With a modest budget it is possible to get started recording and producing music. You may even have some of the necessary equipment already.
Heck, if you have a computer you already have most everything you need gear-wise. Add a $59 USB mic (a decent starter USB mic is the Samson Q2U), and you can record professional sounding audio, assuming you have a bit of knowledge. But hey, that's what we're here for:).
Our 5-part post series, How To Build A Home Recording Studio shows you how to get started, including everything you need for several different levels of initial budget.
I teach you how to do home recording in The Newbies Guide To Audio Recording Awesomeness. Click below to get started with some free videos.
Free videos from "The Newbies Guide to Audio Recording Awesomeness"
These video tutorials show you step-by-step, in plain language how to record multi-track audio in Audacity AND Reaper software.
ACCESS VIDEOS NOW