Mixing Music: The Art And the Science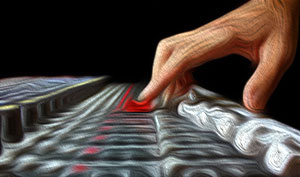 I just read a fantastic article by Recording Magazine called The Art and Science of the Mix: Methods and Approaches to Mixing. It does focus on music mixing - so for the voice-over-centric readers, it may or may not be of as much interest to you. But if you do any music mixing, this article rocks!
Obviously it reminds us that mixing music is a combination of art and science. But from my point of view, the science - or put another way, the methods and reasons for those methods - come first. Otherwise we wouldn't have as many brushes and paints and palettes and easels (OK, you see I'm running with the "art" metaphor here:)) to create the art we envision.
Fortunately the author, Bruce Kaphan, gives plenty of useful concrete tips to create better mixes, such as his typical pan settings for drum kits and other instruments, how he begins a mixing session, etc.
One other thing that comes through in the article is the presupposition that there will be three distinct people involved in a music recording project: the person recording and preparing the tracks (recording engineer), the person mixing the project (the mix engineer), and the person mastering the project (the mastering engineer). See our post
Recording Engineer, Mix Engineer and Mastering Engineer – Oh My for more information on what the heck I mean by all that.
Anyway, do yourself a favor if you mix music and get thee to this article, which you can read in its entirety here: http://www.recordingmag.com/resources/resourceDetail/122.html