Using The Sylenth1 Virtual Instrument Synthesizer To Make Trance Pads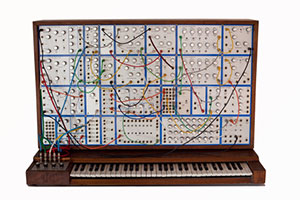 I love working with virtual instruments. Recently I watched a video about a VST virtual instrument, usually referred to as a VSTi, called Sylenth1.
It's been around for awhile and has a reputation as one of the best sounding software synthesizers around.
The Sylenth1 emulates the hardware synthesizers that people (I never had one) use to create their own sounds. This is as opposed to virtual instruments that are actual specific instrument recordings – say, a trumpet – that you can trigger via MIDI on your computer.
In the old days, these synthesizers were pretty heft hardware units that had all kinds of cables and holes to plug them into. It looked a lot like a telephone switchboard to me. I think you really had to be into both electronics and music in order to really get into them. But it's easier now that we have software versions of them.
Synthesizers use sound-generators called oscillators or single-source waveforms. Then you can combine, change, mash, distort, etc. these sounds to create your own sounds. That is what the Syleth1 is.
Below is a video from the YouTube Channel BeatsforBeets showing you how to create pads for trance music using Sylenth1. Note that even though this video uses FL Studio as the recording software hosting the Sylenth1 VSTi, you can use Sylenth1 in any DAW that can host a VSTi, which is just about all of them on Windows, including Reaper, and ProTools.