12 Audio Recording Plug-ins All Costing Under $100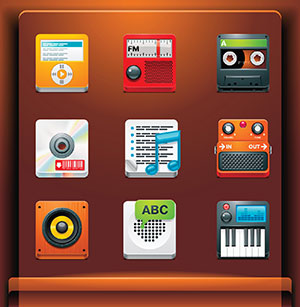 One of the themes of Home Brew Audio is "affordable pro audio." And in that vein, I thought our readers would be very interested in this post by Audiofanzine – 12 Quality Plug-ins for $100 or Less.
Now when we say "plug-ins" in the audio world, we don't just mean effects like reverb, EQ, compression, etc. The same technology that allows us to plug additional stuff into our recording software also encompasses virtual instruments.
In fact, in Reaper (my favorite recording software), both virtual instruments AND effects are applied to tracks via the "FX" button. For Windows, the primary plug-in technology is "VST." Others include DirectX, TDM, and MAS, to name a few.
I must admit that one reason I was attracted to this particular list of affordable plug-ins was that my current favorite reverb program – Valhalla – was on the list. So I figured the list must be decent:-P. Seriously though, anything that comes from Audiofanzine is definitely worth a read.
Other plug-ins on the list include EQs, compressors, delays, and filters. In fact I am giving serious consideration to checking out another of the reverb plugins on the list – the Lexicon MPX Naive. Lexicon has been famous for their professional reverbs for decades. And this one is less than $100.
Anyway – yes, the list! OK. Check out the article and list of plug-ins costing $100 or less at the following link:
Cheers!