Where Is The Track Volume Slider In Reaper 5?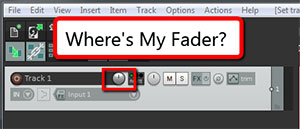 Are you wondering where the horizontal fader or "slider" control went when the Reaper 5 update came out? You're not alone. The default control changed to a rotary knob in the latest version. When using the track panels along the left side, I find it a lot easier and somehow more intuitive to use the slider/fader. And the controls in the mixer view (vertical controls along the bottom of the screen) still have sliders for volume.
But I often don't use the mixer controls at the bottom, since many of my projects don't have a huge number of tracks. I like using the horizontal track control panels instead.
So how do we get the fader back?
It's actually really easy. Whew!
Just right-mouse-click over a bit of the blank gray area in the track control panel (in other words - not on any of the buttons or readouts). That will give you a pop-up menu.
Hover over "Set track layout," then hover over "Track Panel."
Then you'll see a list of 19 layouts to choose from. Select "ac --- Standard Media."
Rejoice in the return of your slider!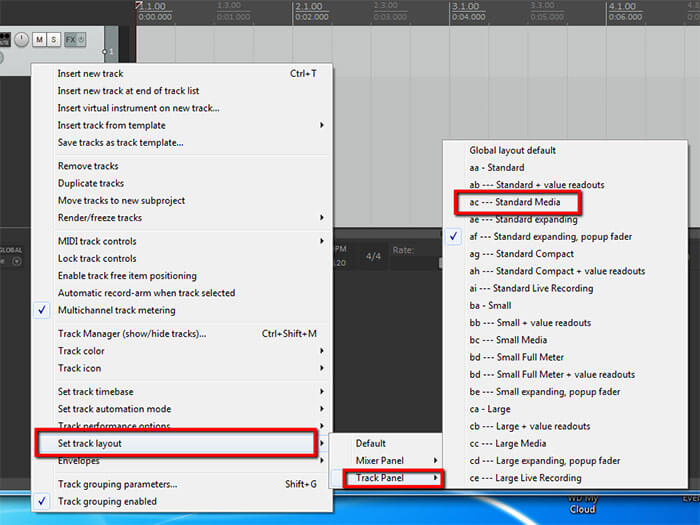 The answer is really easy, but as with so many things, it totally depends on having a little bit of knowledge. Well, that or looking in the manual. I did mention I was a guy, right?
Here is a video showing you how to do this step-by-step
http://homebrewaudio.wistia.com/medias/2eqhili2nx?embedType=async&videoWidth=700
So if you were wondering where your slider/fader went, and you didn't know how to get it back, I hope this helps!
Cheers!
Ken