You Can Sound Like Honda's Harmony Singing Sheep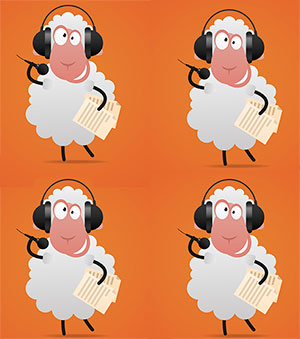 During Super Bowl 50 there was a Honda commercial featuring sheep singing awesome a cappella harmony, breaking out in song to Queen's "Somebody to Love."
If you – I don't know – were inspired to record your own voice singing harmony and sounding like those sheep, we've got great news! We just released a new course showing you how to do just that.
Ken has done a few demos of what you could sound like, including some a cappella Queen (though it was Fat Bottomed Girls and not Somebody To Love). Check that out here: Sing Your Own A Cappella Harmony. You can, of course use the same techniques to record yourself singing with other people. But if you're like Ken, you haven't always had other singers around, there's no reason not to just do it all yourself:).
Find out more about the new course, Harmony Recording Awesomeness by CLICKING HERE.
*Here is the song being sung by the humans (Queen):