Free Graphic EQ Plugin From Voxengo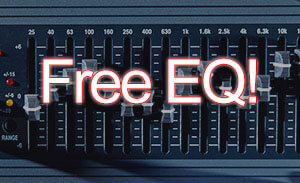 It's amazing that you can get entire audio recording programs like Audacity and effects plugins like Voxengo's Marvel GEQ graphic equalizer FREE! When I first started seriously recording in the 90s, everything was hardware and it most definitely wasn't free:-P.
Anyway, I wanted to share that Voxengo just updated Marvel GEQ to version 1.4. It's available in VST, AU and AAX formats, so that means it will be almost universally compatible with any DAW (including Reaper) on Windows or Mac.
If you don't know what "EQ" means or why you'd want one, check out my article What is Equalization, Usually Called EQ?
to find out more and to download at try it out (what do you have to lose?) go to the Voxengo site here: http://www.voxengo.com/product/marvelgeq/