Ken Theriot Interviewed On AudioSkills Podcast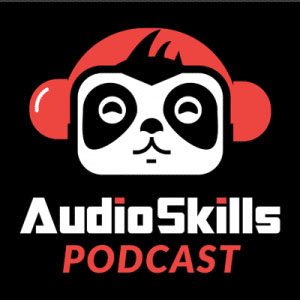 Scott Hawksworth runs a site called AudioSkills that is dedicated to helping folks record and produce music in their home studios. He also produces a podcast. His most recent guest on the podcast was none other than yours truly :-).
I've been focusing a lot on helping folks get a professional sound from home studios as early in the recording process as possible. This is typically BEFORE they ever get to the music mixing phase.
It's all about capturing and editing the sounds at the very beginning of the production process in such a way that the audio audio is clean and free from the typical telltale signs of "audio recorded in a bedroom" - things like echo-y room noise, background noise, "thin" sounding vocals, etc.
This is obviously important for both musicians AND the voice over folks. In fact, it's even more important for the VOs because without music in the background, the audio on voice over recordings cannot suck for even a second. So the better the quality you can capture and create up front, the more professional your audio will sound.
So the topic of Scott's latest podcast, "Getting Pro Sound from Home with Ken Theriot," was apt and timely. You can find that podcast episode here: https://audioskills.com/episode/5974/.
BTW, he mentions my free download (eBook with videos) called "6 Mostly Free Tips for Making Your Audio Sound Expensive." Just click that link to get your free copy.
Thanks for having me on your show, Scott! Best of luck with the site!