What Voice-Over Equipment Do I Need?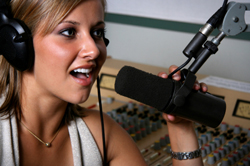 There are lots of folks who set up their home recording studios simply to do voice-overs.  One of the first questions they ask is "what voice-over equipment do I need?"  This post and the article at the end will answer that question thoroughly.
One of the best uses of a home recording studio is to produce voice-overs.  That's because, as opposed to a full-blown music production studio, you won't need as much gear (so you won't need to spend as much) or as much space in order to produce high-end professional results.
In the article below, you'll learn about the equipment you are going to need for a top-notch pro voice-over studio, including an explanation of the different kinds of microphones, how to connect them to your computer, how you can use voice-overs (podcasts, video narration, etc.), and tips on everything you'll need from hardware (mics, interfaces, software, out-board gear, etc.).  If you still have any questions after reading this article, please post them in a comment at the end of this post and I will address them immediately.
So if you're ready to take it all in, read the full article here.